NEW >> 
Spectrum Analyzer! 
Your own fast Spectrum Analyzer with motor move/ spectrum zoom/ band -pol swap/ sat finder- search & lock functions.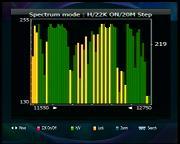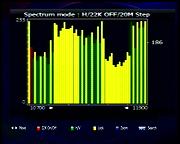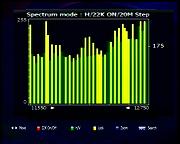 ARABSAT             NILESAT                 THOR              HOTBIRD
Even more sensitive tuner 
& BIGGER scan range.
Tested on some of the hardest weakest channels / satellites on the arc & put up against the already very sensitive M1 & M2 & beat them on Nilesat/ Arabsat etc. on key tests.
Even better blind scan
Much faster blind scan, more accurate and larger range capabilities.  
NEW >> 4:2:2 & 4:4:4 
video chroma format options [TBI]
NEW >> Download center in  M3 
FW updates / Patches updates FAST/ 
Channel lists for fixed / motorised and UK regions download/ 
IPTV channel lists download/ 
Films download hundreds of films/ 
add / edit new streams / 
Keys download latest keys/

NEW >> 3G modem & external wifi s/w setup sypport
NEW >> Magic Eye 
Allows the box to be hidden or controlled in another room without an RC sender.
NEW >> Skin options
Different colour screens and background art to choose from.