BIG DISH Installations
UK, Europe, N Africa & Off Shore Satellite Installations.
VSAT, COMS Satellite installations.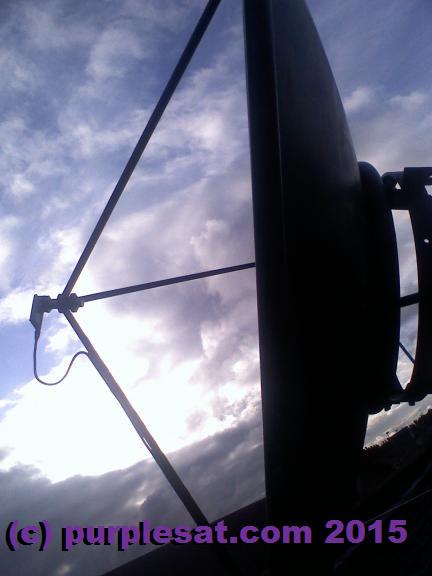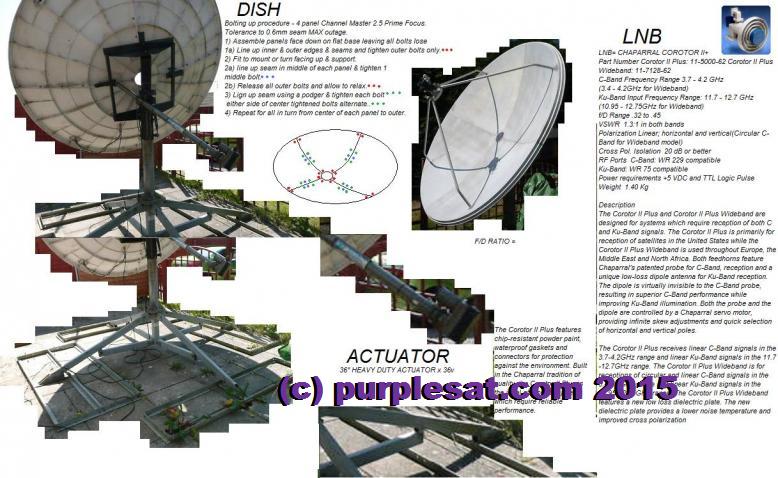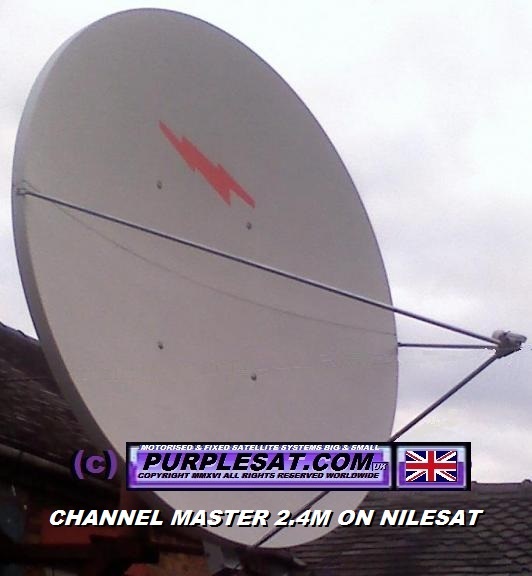 BIG DISH INSTALLS FROM 1.2m 1.5m 1.8m 2.4m 3m ...3.7m 4m 5m

Bespoke & off the shelf heavy engineering mounts for solid, large dish installs with insurance backed coded welding & pipe welding & design.

Survey & installations/ modifications to high wind functionality & over 100mph or over 125mph survival specifications for 1.2m 1.5m 1.8m 2.4m 3m 3.2m 3.4m 3.6 3.7-8m 4m 5m dishes.

Bespoke Big Dish ground mounts & Big Dish wall mounts & Big Dish non penitrating ground & roof mounts.



Add-ons, upgrades & modifications to existing installations, extra long pole mount engineering, wall, tile roof & Non Penetration ground & flat Roof Mounts.

Building inspection & structural modifications/ strengthening for large mounts.

Light weight HT Alloy construction options / design & welding services to the satellite industry.
Bespoke high tensile- low weight alloy mounts & heavy to light dish rebuilds where weight is a problem.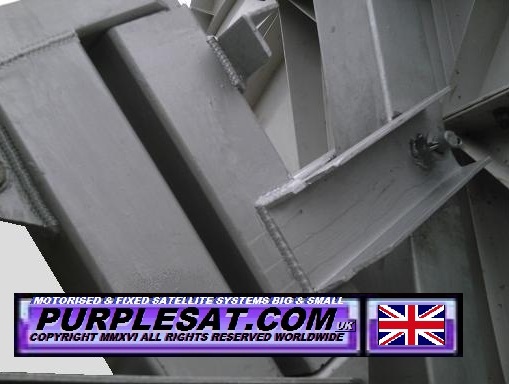 Custom Heavy Duty BIG ARC Polar Mounts: 
Complete custom build & modifying or repairs of existing Polar Mounts, modifications from one dish manufacturer to another manufacturer's dish face, arc extending, actuator gearing up or down, incline actuator modifications & design / fitting.

BIG ARC's on BIG DISHES up to 75e to 75w east & west of the installation location, bespoke engineering to allow big dish weight low load handling on extremes.
Interference survey & shielding practices.
Bespoke feedhorn & waveguide & feed holder design & fabrication.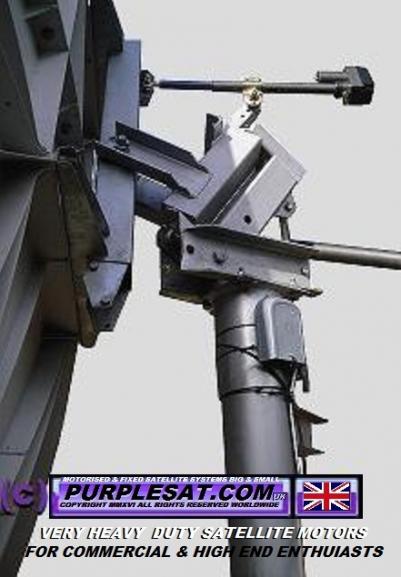 Twin axis polar mounts (azimuth & inclined orbit) 
For inclined orbit satellites & multi LNB feed for KU Band Linear- C Band Linear - C Band Circular- KU Band circular KA..  Rx & Tx.

Large dish Commercial / broadcast installations, 
VSAT installs with big arcs for lower cost feed fees.

Transmit TX/RX installations- Eutelsat/ Intelsat type approved 
with Prodelin / Skyware products or approved used broadcast equipment.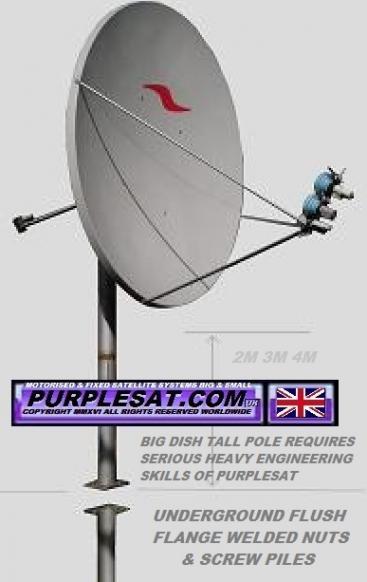 LARGE DISH INSTALLS FOR LIVE FOOTBALL & SPORTS FOR PUBS/ CLUBS etc.. 
Live football & sports including ADMC UK reception/ multi band big dish reception for matches transmitted on other satellites not normally receivable in the UK (C Band/ KU Band Russian / Turkish FTA EPL etc..) for live sports & football.
 BIG DISH INSTALLATIONS FOR HIGH END SATELLITE ENTHUIASTS IN THE UK & EUROPE.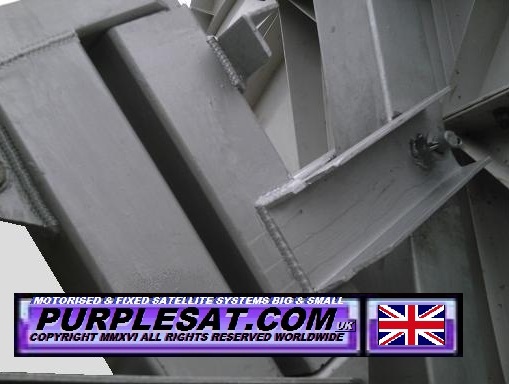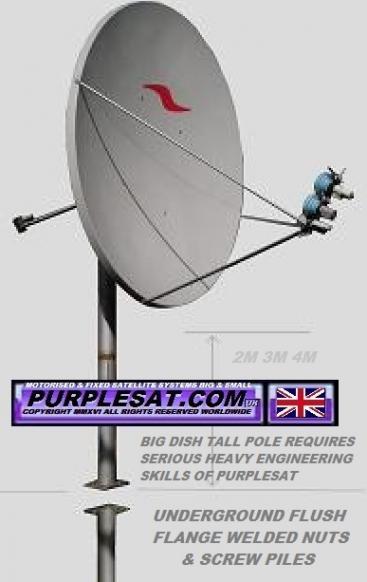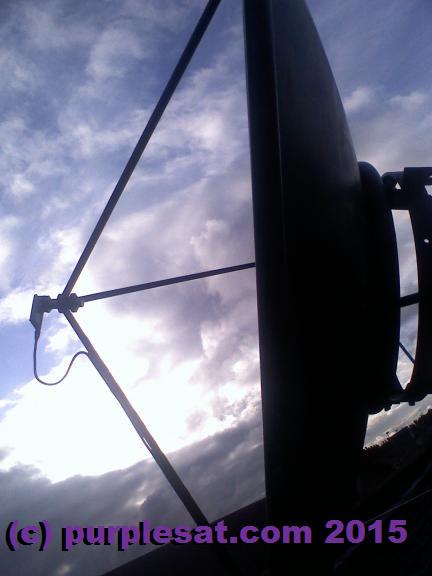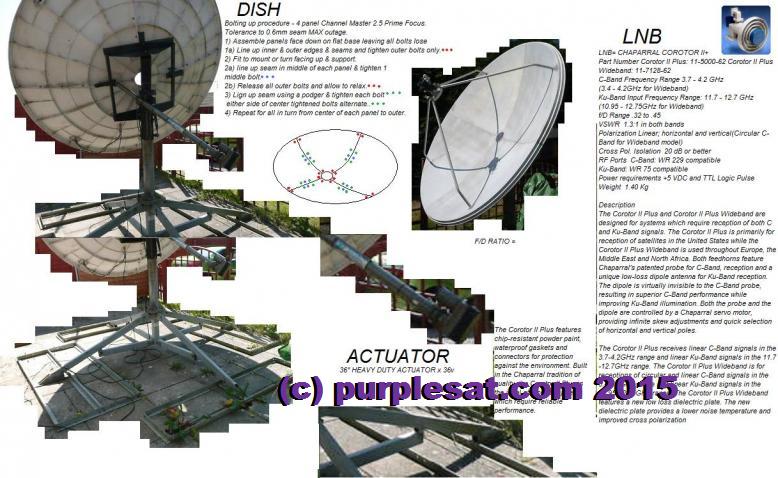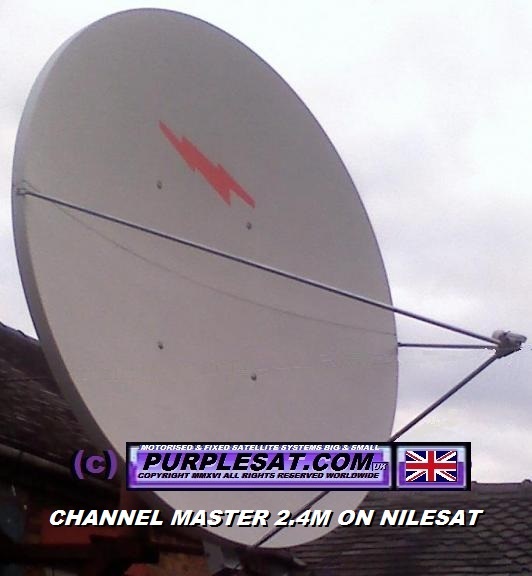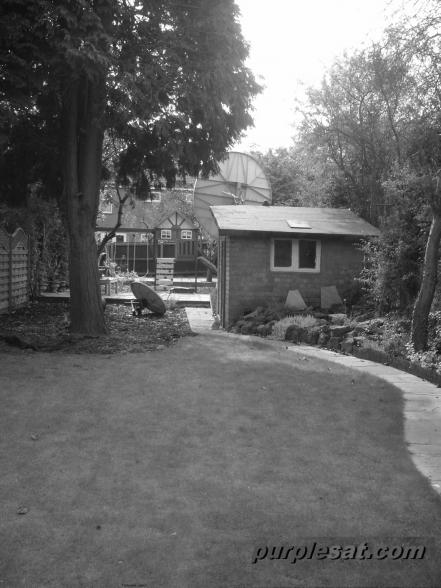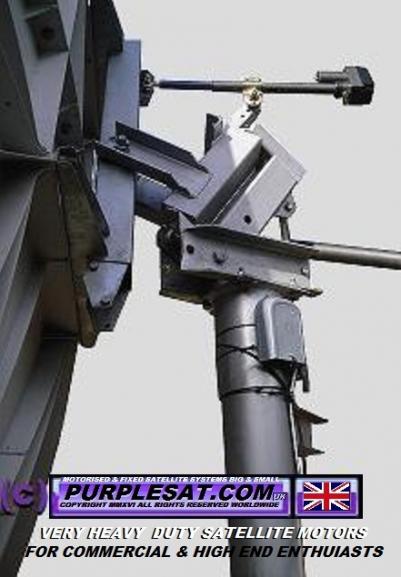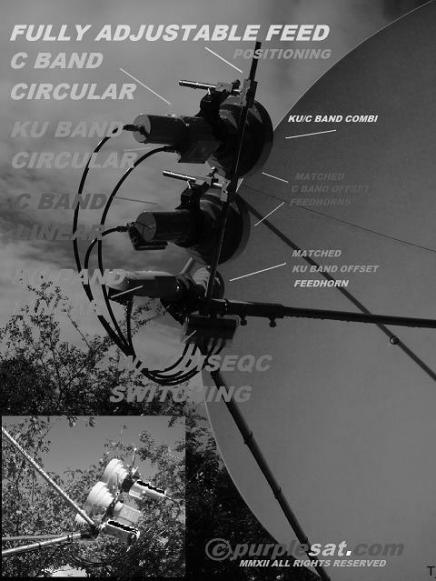 Call for quotes on all large dish installations & our surveyor will be happy to help.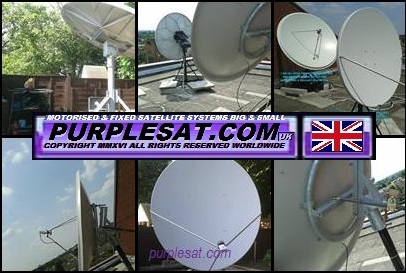 What we do ... installations- details.

NO DISH  POLICY ? CLICK HERE 

Contact purplesat.com for any queries regarding satellite or aerial & HD/3D installations.
TEL: 07931 846757
International TEL: 00 44 1625 615379